Search Providers in your Location for
Wood carving works
Wood carving works
i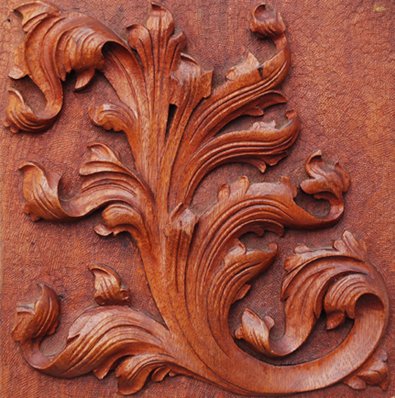 Wood carving is a form of working wood,by means of a cutting tool (knife), resulting in a wooden figure or figurine, or in the sculptural ornamentation of a wooden object.It is used to decorate door,window,furniture,wall paneling,handrails,pillar decoration,decoration objects etc.
In olden times carving works are done by manually only.Computer programmable  machines  are available in the market.There are  a lot of  professionals who carve with computer machines.
DIJI CARVER
CARVED BY RAMSAY
OPDOORS
AJANTHA  WOODCAR
G
VIN
SIGN PLUS 
Beautiful door Wood Carving
i
Stylized petals in floral form.
 Stylized petals in floral form.
Leaf Carving Pattern on wood
Grape scrolls wood carvings
Pattern of rose carved on wood
One of the oldest types of art, woodcarving is an art-form common to all cultures, from the Stone Age on wards, not least because of its widespread availability, plasticity and low cost. Its only real drawback as a medium for sculpture is its perishability. Being water absorbent and vulnerable to insects and airborne fungi, wood can degrade quite rapidly. As a result, bronze, marble and other types of stone have been preferred for monumental works.Even so, wood was the principal type of African sculpture used to
produce masks, statuettes,religious objects and general decorative items. The medium was also widely used in Oceanic art for the carving of ceremonial canoes and other objects, as well as in the totem pole culture of American Indian art and in the Aboriginal art of Australia. 
Dragon  wood carving From Cavlo 
Unfortunately, most of this type of ancient tribal art has perished. Wood carving was also common in Greek sculpture, although it was far less prestigious than ivory carving, and used mostly for small-scale works. The medium flourished later in Europe, alongside medieval, Romanesque and Gothic architecture, chiefly in churches and cathedrals, and later alongside fine furniture and interior decoration, notably in the idiom of Rococo art. During the 20th century, plastic art has used wood in a number of innovative ways, not least in the assemblage art of Louise Nevelson (1899-1988) and others, while 20th century folk art continues to depend on the medium.
Wood Carving Designs